Blog
American Eagle Financial Credit Union Participates in America Saves Week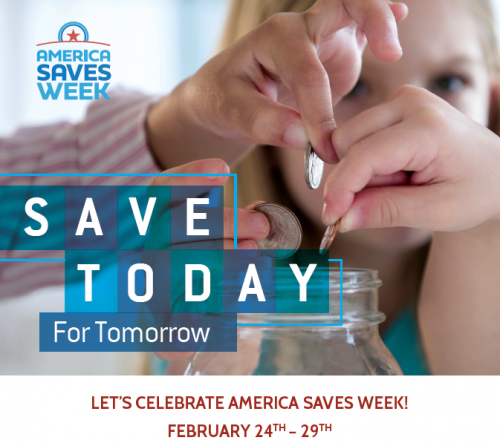 As part of America Saves Week 2020, scheduled for February 24 through February 29, American Eagle Financial Credit Union is spreading the message of saving successfully and urging its members to make savings automatic.
"America Saves Week is another great opportunity to help our members reach their financial goals," said Dean Marchessault, president and chief executive officer of AEFCU. "We are participating in this time-honored event to remind our members that saving now helps position them to achieve better financial stability in the future."
American Eagle offers a free, personalized financial education tool to help members and prospects build financial health and confidence for both themselves and their families. This innovative online program provides a robust library of learning topics around important personal financial education concepts including budgeting, investing, home ownership, retirement planning and more.
As part of "America Saves Week", American Eagle is offering $25 cash deposited into an AEFCU Savings account if preselected online courses are completed on their website between February 24 and February 29. Visit americaneagle.org/aefcusaves to learn more.