Blog
Credit Unions Aid Government Employees During Shutdown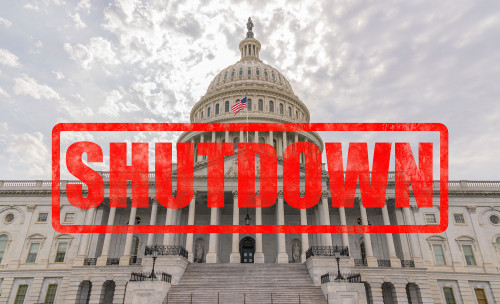 As the partial government shutdown continues into its fourth week, Connecticut's Credit Unions have programs in place and have been working with those impacted by the shutdown. Many credit unions throughout the state are offering assistance through skip-a-pay options on eligible loans and also providing zero or low-interest loans to those working without a paycheck.
360 Federal Credit Union, located on Ella Grasso Turnpike in close proximity to Bradley International Airport in Windsor Locks, is offering a low-interest relief loan and also skip-a-pay options on eligible loans to those impacted by the shutdown.
"We are committed to helping our members during this difficult time," said Duane Crisco, President/CEO of 360 Federal Credit Union. "We recognize the stress and challenges of living without a paycheck."
Charter Oak Federal Credit Union is allowing members having difficulty making loan payments to defer payments for up to four months, the credit union has announced. Charter Oak encouraged members to reach out to them if they were experiencing any hardships affecting their ability to make payments to Charter Oak.
Connecticut credit unions with programs to help those affected by the partial government shutdown are:
The partial government shutdown has also highlighted the issue of consumer financial stability as more than three-quarters of Americans live paycheck-to-paycheck and more than 40 percent of Americans have less than $400 in case of an emergency.
Helping people gain control of their financial future, credit unions are member-owned financial institutions that exist to meet the needs the communities they serve.

For an on-going updated list of credit unions with support programs, please visit https://ctcreditunions.org/shutdown.