Blog
Connex Credit Union Opens New Branch in Monroe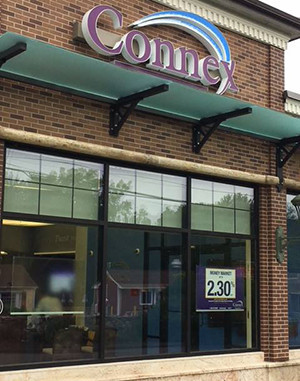 Grand opening of Connex Credit Union's new Monroe branch location. The new branch is Connex's eighth and first in Fairfield County; part of ongoing growth and convenience strategy to add value to existing members while creating opportunities to reach new members in the community.
Monroe First Selectman Kenneth Kellogg, representatives from the Monroe Chamber of Commerce join Connex Credit Union's President and CEO Frank Mancini and Janice Bryden, Chair of the board of directors, to cut the ceremonial ribbon.
New location offers convenient on-site parking, walk-up and drive-up ATM/ITM, coin cashing machine that support the ConnexCares "Coins for Change" community program, free coffee, and free Financial Advocates. Monroe Branch also features extended live teller availability from 7 a.m. – 7 p.m. Monday through Friday and 8 a.m. – 1 p.m. on Saturdays. With our ITMs (Interactive Teller Machines), you can perform almost all of the teller transactions that can be completed in our lobby.