Blog
Nutmeg Announces Headquarters Consolidation and Move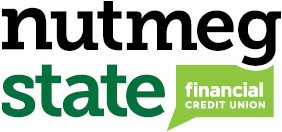 Nutmeg State Financial Credit Union has announced a major upcoming office space transition. The credit union's corporate offices will consolidate under one roof at 500 Enterprise Drive in Rocky Hill in order to improve operational efficiency and reduce business costs.
"With this move, the Nutmeg staff will be able to collaborate more closely and provide the best possible service to our members," said John Holt, President and CEO of Nutmeg. "Getting everyone under one roof is just another step in the right direction for us as we continue to grow and evolve."
As part of this change, Nutmeg's Rocky Hill branch has moved across the street from 521 Cromwell Ave to 520 Cromwell Ave. The new location features more electronic self-service options through the use of tablets and banking kiosks. These options allow visitors to electronically complete transactions such as account transfers, loan payments, check and cash deposits or withdrawals, getting a new or replacement debit or credit card, loan applications and more.