Blog
Sikorsky Credit Union Donates Coats and Toys to Local Charities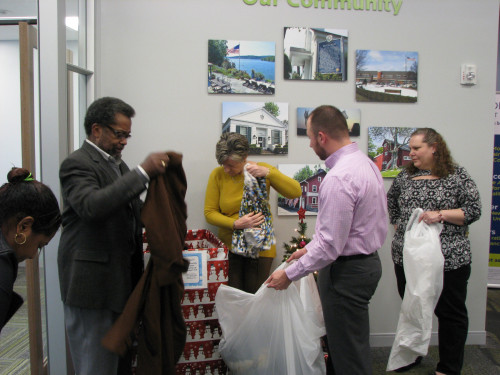 Sikorsky Credit Union organized several successful coat and toy drives during the holiday season to help local families in need.
The Credit Union partnered with the Boys and Girls Club of Milford, Community Action Agency of Western CT, Danbury Youth Services, Sterling House in Stratford, TEAM Inc. in Derby, YMCA of Brookfield, and the YMCA of Trumbull.
Thanks to the generosity of Sikorsky Credit Union's members and employees, numerous coats and toys were collected and given to underprivileged families in Fairfield and New Haven counties.
Along with donating coats to both the Community Action Agency of Western CT and Danbury Youth Services, Sikorsky Credit Union has made an additional monetary donation to support these worthy causes.
Joan Laucius, the Development Director at Danbury Youth Services says, "Danbury Youth Services is so grateful to Sikorsky Credit Union for sponsoring this coat drive and supporting DYS, where children and families are never turned away for an inability to pay. All the coats provided will go to families in need in our community."
The Executive Director at the Community Action Agency of Western CT, Michelle James, echoes the statement stating, "Support from organizations like Sikorsky Credit Union help the Community Action Agency of Western CT provide the programs and services offered to low income residents of our communities to become self-sufficient. This drive will provide much needed coats to our clients and for that we would like to thank you."