Blog
WFFCU is now Crosspoint Federal Credit Union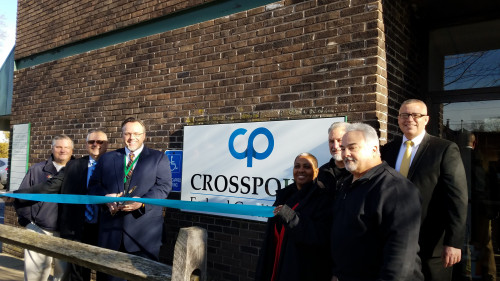 Wepawaug-Flagg Federal Credit Union announced today a new name and brand identity as Crosspoint Federal Credit Union. The credit union has evolved into an organization that is dedicated to showing the pathway to greater financial gains and better money management for the people of New Haven County. The new name harkens back to the credit union's past just as much as it reflects its vision for the future.

"We push our members – and ourselves – to achieve a greater level of fulfillment," said Crosspoint President/CEO Michael J. Hinchey. "As Crosspoint, we now have a brand that clearly identifies how we are preparing everyday people to make better financial decisions through each transition point in their lives."
The original name Wepawaug-Flagg came from the nearby Wepawaug River and the founders of the credit union, Wayne and Naomi Flagg. The credit union dates back to 1936 and has been known as Wepawaug-Flagg since 1966. The Paugussett Tribe named the Wepawaug River, meaning "the crossing place." By definition, Crosspoint is the point at which two things cross, such as those critical intersections where the credit union helps members save, build or renew their financial lives.

To celebrate the unveiling, Crosspoint presented The Community Foundation for Greater New Haven with a $1,000 donation to benefit its Neighborhood Leadership Program. The program supports community members with leadership training and resources, as well as offers grants to kickstart and sustain community projects. The Neighborhood Leadership Program is one of many local charitable partners that will receive support as the credit union celebrates its new brand identity throughout 2019.

"It is part of our culture to support causes important to our employees, members and New Haven County," said Crosspoint Executive Vice President Gary Gizowski. "We have a lot of wonderful assets in New Haven County, and the Neighborhood Leadership Program encourages people to get engaged in the community. We're proud to support an organizationthat supports visioning, planning and executing changes to move Greater New Haven forward."

The brand unveiling also included a member appreciation celebration, where credit union members and community lenders enjoyed food and drink, giveaways and drawings. One winner walked away with a 42-inch HDTV.

Crosspoint's new website, crosspointfcu.org, also launched today. The old website, wffcu.org, redirects to the new website.